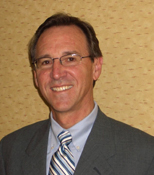 Fred R. Schmerberg is engaged in the general practice of law in Saline, Michigan. He was admitted to practice in 1979, and shortly thereafter, became a partner in a Dexter, Michigan law firm. In January 1980, the law firm opened a second office in Saline. The Saline office has been the primary responsibility of Mr. Schmerberg since it was opened, and when the law partnership was dissolved, Mr. Schmerberg assumed the office and the firm's Saline clients. He has been a general practitioner in Saline since 1980.
Mr. Schmerberg has been a resident of the Saline area since his family moved to the area in 1964. He graduated from Saline High School in June 1970, and attended the University of Michigan, graduating with a Bachelor of Arts Degree in 1974. He obtained his Law Degree from the University of Detroit in December 1978.
Member of the Michigan Bar Association, Washtenaw County Bar Association.
Member of the Saline Kiwanis Club (past President).
Resident of the Saline Area since 1964.